[Night Cleanse & Slim Support Bundle] Rejuvenate & revive with Detox PM 1 bottle + thrive with Slim Formula 1 bottle - Natural Detoxification Meets Metabolism Boosting! Your Ultimate Day & Night Wellness Solution!
Sale!
Price:
29.99
32.98
Free Shipping.
Details
4 reasons to buy from us: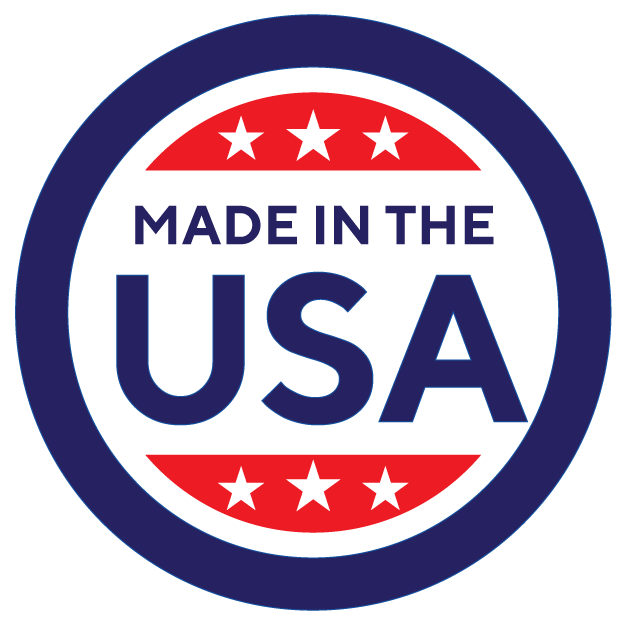 SKU:
DtxPM_Slim
Experience the perfect balance of whole-body cleansing and natural metabolism boosting with our synergistic Longevity Complete Detox [PM] and Longevity Slim Formula duo. This powerful combination of two effective dietary supplements is designed to help you achieve optimal health and wellness by providing comprehensive detoxification support and promoting healthy weight management.

Longevity Complete Detox [PM] at night with whole-body detox & cleansing support. Our Longevity Complete Detox [PM] formula offers a comprehensive whole-body detoxification experience. By targeting liver detox, colon detox, lymph detox, and kidney cleanse, this potent formula ensures your body is rid of unwanted toxins while you sleep. With this night-time detox support, your body can effectively rejuvenate and restore its natural balance.

Longevity Slim Formula: Natural Metabolism Booster & Weight Management
Longevity Slim Formula is a unique blend of Green Coffee Bean Extract, Raspberry Ketone, Garcinia Cambogia, and Green Tea Extract, designed to support your daytime energy needs and promote healthy weight management. This natural metabolism booster enhances energy expenditure, supports thermogenesis, and helps control appetite, assisting you in achieving your weight management goals.

Synergistic Benefits of the Bundle: By combining the detoxifying benefits of Longevity Complete Detox [PM] and the metabolism-boosting properties of Longevity Slim Formula, this bundle works harmoniously to promote overall health and well-being. The nighttime detoxification process allows your body to cleanse and reset, while the daytime metabolism support assists in maintaining a healthy body composition and managing weight. This comprehensive approach ensures you get the most out of your wellness journey.

Don't miss out on this incredible opportunity to transform your health with the Longevity Complete Detox [PM] & Longevity Slim Formula bundle. Order now and experience the synergistic benefits of detoxification and metabolism support for a healthier, happier you!
Longevity Complete Detox [PM] - Rapid Whole Body Detox with Support for Liver Detox, Colon Detox, Lymph Detox, Kidney Cleanse
Gentle whole body detox and cleanse: 

Supports digestive health & liver functions; Improves overall wellness; Promotes cellular health & rejuvenation; Boosts immunity; Improves skin condition over time; Facilitates weight loss by being healthier.

Natural detox + better relaxation: 

Sleep plays a major role in the cell reproduction & rejuvenation in the body, especially liver. The Detox PM is formulated to accelerate the natural detox process and to flush out the toxins and metabolic wastes, for liver, colon, lymph & kidney during the sleep cycles. Promotes better relaxation; (*Not intended to treat insomnia.)

Best quality: 

Proprietary formulation by experienced health practitioners; 100% natural ingredients; Up to 10X more concentrated herbal efficacies; No chemical substitutes used for real herbs; Manufactured in an FDA registered facility; GMP compliant; GMO-free; Nourishes your body with the right ingredients without extreme low-calorie fasting! Recharges your health for both short and long term benefits!

Best value: 

No need for special dieting; No preservatives; No artificial flavors; Instead of selling these ingredients individually, you have everything in a bottle with the BEST VALUE! Give it a try. 100% satisfaction. No risk.
Longevity Slim Formula - Green Coffee Bean Extract + Raspberry Ketone + Garcinia cambogia + Green Tea Extract - Complete Natural Metabolism Booster (1 Month Supply)
Boosts your metabolism with Chlorogenic Acid from green coffee bean;

Rejuvenates your vitality with Raspberry Ketones & Green Tea EGCG;

Curbs your cravings with Garcinia Cambogia HCA (Hydroxycitric Acid);

Supports weight management naturally and safely, along with a healthy diet;

Unlock the multi-faceted benefits of a natural blend: Longevity Slim Formula features a potent combination of Green Coffee Bean, Raspberry Ketone, Garcinia Cambogia, Caffeine Anhydrous, and Green Tea Extract. This innovative blend works synergistically to provide comprehensive support for your weight management goals and overall health.
Conquer cravings and stay energized: Bid farewell to uncontrollable cravings and energy crashes! Longevity Slim Formula is designed to help control your appetite, ensuring you feel satisfied between meals. Plus, our formula enhances energy expenditure, keeping you energized and focused throughout the day.
Optimize your body's performance: Longevity Slim Formula assists in maintaining a healthy body composition and promotes balanced macronutrient absorption. By optimizing nutrient utilization, you can experience the benefits of a well-nourished body and unlock your full potential.
Support thermogenesis and boost your metabolism: Our potent blend of ingredients supports thermogenesis, a process that generates heat within the body, helping to increase calorie burning. By promoting a healthy metabolism, Longevity Slim Formula helps you achieve your weight management goals more effectively.
Promote digestive health and overall well-being: In addition to weight management support, Longevity Slim Formula aids in digestive health, ensuring your body efficiently processes the nutrients it needs. With improved digestion, you'll feel better overall, paving the way for a healthier, happier you.
Key ingredients:
Green Coffee Bean (50% extract): Harness the natural support provided by Green Coffee Bean extract. Rich in antioxidants and chlorogenic acid, it aids in healthy weight management and helps control appetite, ensuring you stay on track with your weight management goals.
Raspberry Ketone (98% extract): Experience the power of Raspberry Ketone, a natural compound that enhances energy expenditure and promotes a healthy metabolism. This remarkable ingredient supports thermogenesis, boosting your body's ability to burn calories and maintain a healthy body composition.

Garcinia Cambogia (50% extract): Unlock the potential of Garcinia Cambogia, a tropical fruit extract known for its appetite-suppressing properties. Garcinia Cambogia supports satiety, assisting you in managing your cravings while also promoting balanced macronutrient absorption for optimal nutrient utilization.

Caffeine Anhydrous (50% extract): Energize your day with Caffeine Anhydrous, a potent extract that increases energy levels and focus. By enhancing energy expenditure and supporting thermogenesis, this powerful ingredient helps you stay active and reach your weight management goals more effectively.

Green Tea Extract: Reap the benefits of Green Tea Extract, a time-honored ingredient renowned for its antioxidant properties and metabolism-boosting effects. Green Tea Extract not only supports healthy weight management but also aids in digestive health, contributing to your overall well-being. 

Experience the Synergy of Our All-Natural Ingredients: By combining these potent ingredients, it provides comprehensive support for your weight management journey. With a focus on healthy weight management, appetite control, metabolism enhancement, and digestive health, our blend works synergistically to help you achieve your goals and enjoy a healthier, happier lifestyle.